Welcome to Day 1 of the AtoZ Blog Challenge.
Today I feel more Zzzzzz than Awake. April is just one of those busy months. And, really, how did it become the 4th month already?
I'm distracted with inconveniences today, not emergencies.  Will the grocery store have toilet paper?  Do I need to buy a temporary hair color kit again?  What time does my drive-thru coffee store close?
I roamed my cable TV's expanded On Demand lineup, and found The Oscar Nominated Short Films 2019: Live Action free to watch; the 2020 one is available to rent.  My husband and I used to attend this event when we lived in Michigan.  The Detroit Institute of Arts presents 3 or 4 showings of  this compilation of all the nominated short documentary, animated and live action films, the part in the TV broadcast that serves as another bathroom break because most people never heard or seen these 15-minute creations, so winners mean nothing.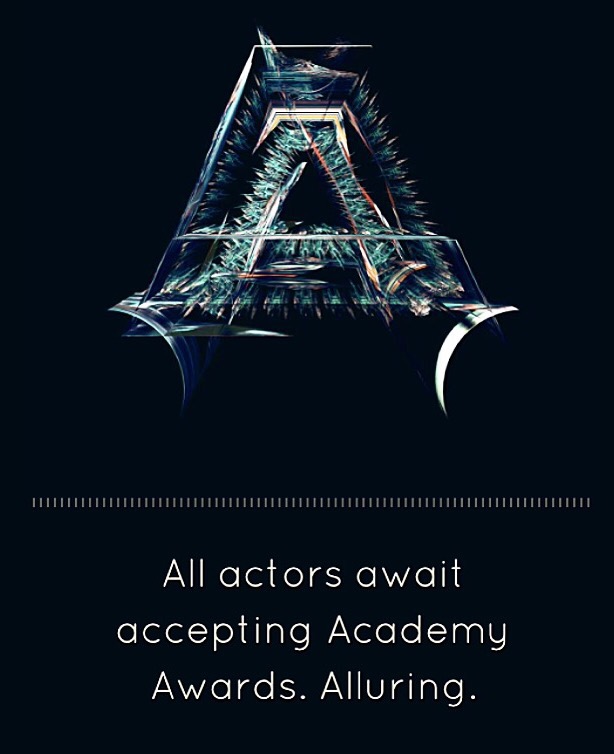 I felt that way watching The Oscars long ago, wondering how these flimsy filmy things made it into this real competition.  Where could you see them?  Why would you want to see them?
I suppose independent film theaters show them, but I never thought much about it until my friend told me about this limited engagement.  Tickets were sold out the first year we tried, but we purchased them the next.
Two hours worth of quirky, dark, sad, funny, colorful and disturbing entertainment.  Films from Spain and France and the United States. Biography, science fiction, fantasy, action and family.  Alluring.  These 15-minute creations made us cry in laughter and sadness.  One animated short made us keep the bedroom light on that night.
We had to go next year.
We watched the Academy Awards that year just to see which of our films won.  The live action we liked won, the documentary was our first or second choice, but the animated winner was at the bottom of our ranking.
Moving back to New Jersey, we found a theater in Montclair that shows these shorts, but in separate segments: one for live action/documentary and one for animation.  I prefer to see them in one package, but seeing them separate is better than not seeing them at all.
We missed the nomination shows this year. Maybe we will rent 2020.