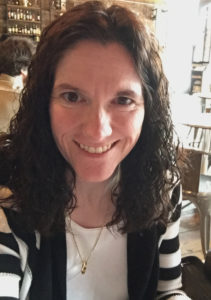 Here lives Diana (D.W.) Hirsch: .  award-winning author, poet, Trekkie and PokemonGO Trainer.
Her main genre is nonfiction memoir. She also writes short stories, personal essays and humorous short story crime fiction. This is where she shares memoir, haiku, book releases, writerly insights, reviews and adventures in coffee shops.
.
She likes to talk about writing, books, writing books and planning on her YouTube channel All Things Bookish.
.
.
–She danced in the Penn State Dance Marathon (THON) twice, standing awake for 46 hours as an undergrad and as an alum.
.
–She became a Certified Zentangle Teacher (CZT) in 2011.She is 3-Degrees from Kevin Bacon. She worked with Harrison Ford, when he presented on a TV awards show in the 1990s. Ford worked with Steve Altes in Random Hearts (1999) who worked with Kevin Bacon in Hollow Man (2000).
–In college, she became a licensed bartender.
–She was a teenage hurricane on her birthday. Look it up.
LET'S STAY IN TOUCH——————————————————–—
Find me on social media:
See her Instagram adventures: (dwhirsch)
Follow on Twitter: (@dianahirsch)
Join her Facebook community: D.W. Hirsch, Author
goodreads (D.W. Hirsch)
YouTube (All Things Bookish)
You can also contact her the old-fashioned way by email: diwolf@dwhirschwrites.com
MY PROFESSIONAL LIFE——————————————————–
After years of office jobs and part-time writing gigs, I took advantage of an opportunity to write full-time. Life's too short not to be healthy and happy. My work has been published in newspapers, magazines and anthologies. The three articles I'm most proud of are: the news expose feature about Delaware Riverfront Casinos; a personal essay about my Dad; and a cover story feature on Marshmallow Peeps history. I write memoir because I'm sentimental, curious about people and love telling real-life stories. My first book was of biblical proportions: an illustrated tale (or tail?) featuring the animals on Noah's Ark I wrote at age 4, and I've kept a journal of some sort ever since.
.

My writing earned awards when I joined the National Federation of Press Women (NFPW)in 2003 and entered their annual communications contest.  I became a National Board member in 2015 as Assistant High School Contest Director.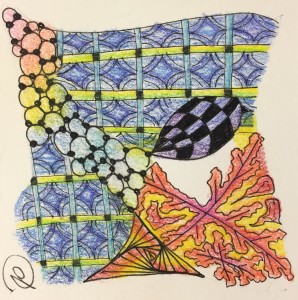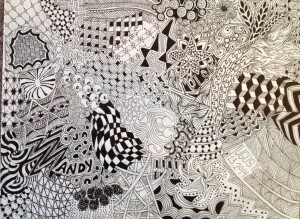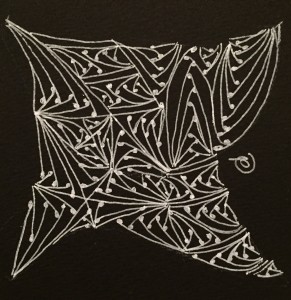 I taught Zentangle classes and workshops for more than four years. It was fulfilling to share that relaxing, artistic experience with others, but I stepped back to focus on my writing. As a CZT, I've gained more patience and am more attentive to being in The Now, as ElfQuest would say.
.
.
WRITING————————————————————-
Writing in coffee shops is my passion. I wear funky socks.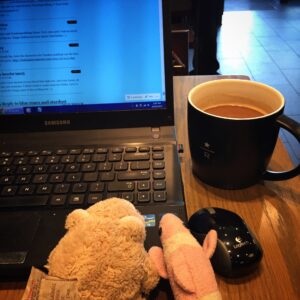 She fancies herself a Coffee shop ninja. Of course, any type of ninja is cool.
She supports other writers, especially those in her neighborhood. We're all in this together, after all. She recommends these writing group sites:
• Deadwood Writers, a critique group of all genres who offer critique and share writing news at Barnes & Noble in Northville. I write monthly for the group's blogon the 18th.
• Michigan Writers, a group of writers and poets based out of northern part of Michigan. 
• Motown Writers Network, a group of writers authors and those interested in publishing who meet monthly at the main branch of the Detroit Library. 
• Rochester Writers, a group of professionals who sponsor a spring and fall writers conferences
.
MY PERSONAL SIDE————————————————————-
I was born in Pittsburgh, PA and became the friendly, chatty person I am today because of Dad.
After graduation from Penn State University, I traveled along the East Coast, living in Philadelphia, New Jersey and Delaware. For the past decade, my husband and I have lived in the suburbs of Detroit, Michigan.
People say I have a great smile. I certainly have a way with houseplants. Thriving in our house is a plant given to me in 1991 and a Tree from another friend in 1998. I also have a plant from my Dad's funeral.
When I'm not wearing funky socks and writing in coffeeshops, you'll find me wearing funky socks and watching Law & Order reruns.
.
===============================
I began my professional freelance writing career more than 20 years ago. Since then, I won local and national awards for my writing, blogging and books in genres and topics that include: memoir; haiku; non-fiction; reviews; travel; Star Trek; and humorous crime drama. I adapt my writing tone and style for any audience, so I welcome the challenge of writing to the different subjects presented on your unique publishing platform.
Marshmallow Peeps:
MI Scrapbooker:
http://dwhirschwrites.com/wp-content/uploads/2020/12/MIScrapbooker-Winter-2015-16-RecordingEverydayItems.pdf
.
The Big Santa Talk:

.
This quote from comedian Bob Hope sums up the essence of Me:
"I don't feel old. I don't feel anything till noon. That's when it's time for my nap."