If we were having coffee….
I'm glad you could meet us here in Cranford. Today is my day for a Celebratory Frappuccino. I caught another Moltres and my first Tyranitar. I had poor luck yesterday while my husband rocked the Pokémon world.
I read the phrase "Raid Burnout" last week and was like, what the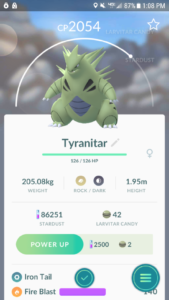 heck is that? After two days of finally doing Legendary raids, I totally get that.
We're video game storm chasers, my husband said. We never had anyone to play with until a week ago. We drove by Hall Stadium in Union and saw a cluster of people staring down at their phones.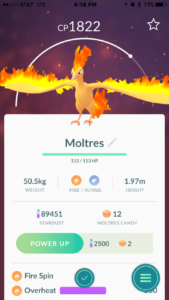 We pulled over to ask what they were doing. They were raiding a Gym, I forget which Legendary Bird, but that's when we discovered this group of people who bike and drive around to catch 'em all. Now we have friends to play with!
This is our rest break before something else pops up nearby. Apparently, this is a great area for Pokémon and raids and stuff.
Good thing, too, because I got the final okay that my fractured ankle has healed. The bone may not be 100% fused yet, but I don't need to worry about physical therapy anymore.
Did you see the eclipse this week? I swear, no one must have been at work Monday. I watched from my backyard through this perfect opening in our treeline forest. I invited my next-door neighbors over.
At 2:47pm, that was the totality in Jersey. We looked at it backwards through the reflection on our cell phone screens and more directly at it when mild cloud cover provided just enough of a window shade. My husband, however, had a fabulous view with perfect cloud coverage. Breathtaking. Look, I'll show you the photo he texted me.
Thursday was Montclair Write Group's weekly evening workshop. We watched two video lectures of Tillar Mazzeo's Writing Creative Nonfiction series from The Great Courses series. She demonstrated her ideas for character sketches by looking at newspaper personal ads. You got a sense of his or her personality and values.
That was the most interesting, eye-opening idea: write my own personal ad in 25 words or fewer. I wonder what I'd say?
On that note, how's your week?